We are an Americorps VIP Supervising Organization
Foothill Unity Center, Inc. has adopted to the AmeriCorps Volunteer Infrastructure Project (VIP) in the San Gabriel Valley.
AmeriCorps VIP is a statewide program that is managed by CalSERVES of Napa County Office of Education. AmeriCorps VIP members, also known as AmeriCorps Fellows a) work to develop high-impact volunteer programs within nonprofit, government and education organizations and b) engage High-Value volunteers and business partners to provide vital services that meet the unmet needs in the lives of children and families.
As a partner of CalSERVES, Foothill Unity Center functions as the Supervising Organization that oversees VIP Fellows at the local level. Through our AmeriCorps program, under-developed programs are assessed, needs are identified, and members are assigned goals through their service plan to engage and manage volunteers in a coordinated effort to meet the community's needs.
Complex needs facing our local communities include education, employment, health access, housing, hunger, and wealth inequities. Fellows build capacity by providing support, skills and resources to not only address these needs, but to assure volunteers are successful as they provide service to the community.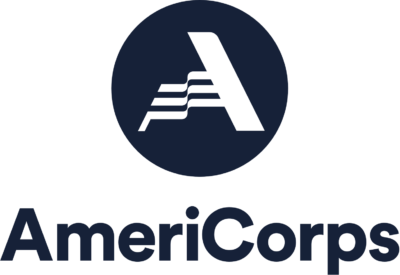 Learn more about the many benefits of becoming an Americorp Fellow through the Volunteer Infrastructure Project. Work in a dynamic non-profit environment and gain valuable experience. To learn more about becoming an Americorps Fellow or about the Volunteer Infrastructure Project please contact candice@foothillunitycenter.org. 
What is AmeriCorps?
AmeriCorps is the only federal agency tasked with elevating service and volunteerism in America. They provide opportunities for people of all ages and backgrounds to give their time and talent to strengthen communities across our country. In return for their commitment to a year of National Service, AmeriCorps VIP members receive: