NEIGHBORS HELPING NEIGHBORS
For over 40 Years, Foothill Unity Center has helped neighbors in need with programs that focus on: Food, Health, Crisis Case Management, Job Development, Volunteerism and Housing and Homeless services.
Foothill Unity Center, a multi-service agency, serves as the region's primary provider of integrated services that help individuals and families move out of poverty to reach economic stability. Our program model helps to advance equity in the San Gabriel Valley community. We are providing access and opportunities, removing barriers for the low-income and working poor, providing a safety net to the disadvantaged to prevent homelessness, and supporting the underserved homeless population by addressing their full spectrum of needs for the whole family. Foothill Unity Center is a 501(c)(3) non-profit, our tax id number is 95-4310817.
OUR HISTORY
Foothill Unity Center was founded in 1980 by Josephine Anderson in a borrowed church closet in Monrovia, California, to provide food to a few hungry families. Over the years the Center has become a major source of food, health services and crisis assistance for thousands of low-income families. In 1991, the Center was incorporated as a 501(c)(3) non-profit organization. In 2008 we were federally designated the Community Action Agency for the Foothill Area of Los Angeles County. Back in 2016 we dreamed of owning a larger building that would allow us to better serve neighbors in need, and began our Capital Campaign. In 2018, thanks to our amazing donors, we secured the initial funds to move into our own 10,000 square foot warehouse, with a walk-in refrigerator and freezer, allowing us to stock large amounts of frozen, fresh, canned and dried food which has played a major role in increasing operational efficiency and better meeting our growing needs.
MISSION
We help neighbors in crisis attain self-sufficiency by partnering with the community and using our resources wisely to provide vital support services with love and dignity.
VISION
Foothill Unity Center, Inc., envisions a community where . . .
All have their basic needs met, including the need to give

All get the necessary support to become self-sufficient

All are treated with love and dignity . . .  all the time.
SERVICE AREA
Foothill Unity Center is a place of real hope and possibilities for people in crisis. We serve the San Gabriel Valley Foothill communities of: Altadena, Arcadia, Azusa, Baldwin Park, Bradbury, Duarte, Irwindale, Monrovia, Pasadena, Sierra Madre, South Pasadena and Temple City.
Community Action Agency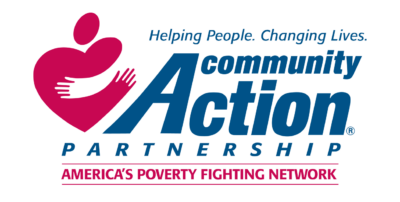 As a federally designated Community Action Agency and the region's primary provider of integrated resources, we are commissioned to combat the conditions and causes of poverty in our communities. Foothill Unity Center is required to conduct a bi-annual Community Needs Assessment which reflects the voices and responses of more than 500 community members. These responses drive the Center's program priorities, organizational strategies, and its Community Action Plan.
Americorps VIP Supervising Organization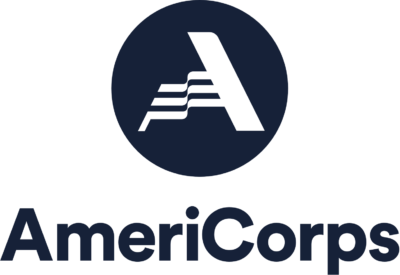 Foothill Unity Center functions as the Supervising Organization that oversees VIP Fellows at the local level. Through our AmeriCorps program, under-developed programs are assessed, needs are identified, and members are assigned goals through their service plan to engage and manage volunteers in a coordinated effort to meet the community's needs.
I'd been trying to help "Bill," a homeless client, get dentures for over a year. He'd had them in the past, but he lives on the streets. One night he'd taken them out to sleep, and awakened the next morning to find them and other belongings gone. Since then, he hadn't been able to eat well, since he had no teeth at all. I tried calling Medi-cal to advocate for "Bill" and explain his situation, but the agency's rules and regulations barred them from helping. Finally, I became aware that a local dental practice, La Canada Smiles Dentistry, offered pro bono services. Although I wasn't sure of the extent of services they were able to offer, I went ahead and booked "Bill" for a Saturday morning appointment. I reminded him it was very important that he show up, since this was a private practice offering no-cost services. I needn't have worried. On Saturday morning, "Bill" arrived at the dental practice at 7:30 a.m. — two hours early — and waited patiently to be seen for his scheduled 9:30 appointment. He left the office having been fitted for full dentures. The next Monday afternoon during our food distribution, "Bill" visited my office to thank me profusely. He told me he felt like crying because he would finally be able to eat again – and happily confided that the first thing he planned to enjoy was a steak.
When Baldwin Park police observed an 85-year-old woman sleeping in her car, they reached out to her and learned she'd lost her home within the past year. BPP located a motel in Baldwin Park willing to house her at no cost for two weeks. On a Wednesday, as her stay was ending, Officers Cynthia Espinoza and David Leon brought her to us for immediate assistance. I gave her a motel voucher good through Friday, and one of the officers paid out of pocket to extend the stay through Monday morning. Before checkout time at 11 a.m. Monday, I had found her a room for rent. She moved in at 9:30 a.m. with a senior couple and another client I had previously housed in the home. The couple who own the residence had come to us for assistance a year ago, fearing the loss of their home and hoping to offer rooms for rent. Now all rooms in the lovely, large Monrovia home are filled with seniors, and the property is no longer at risk. The 85-year-old woman is on a short waiting list for senior apartments while staying in her new home.
Recently a Pasadena family reached out to us, referred by the Red Cross. They had just lost all their belongings in a fire at their home. While thankfully nobody was hurt, the single mother and her college age daughter were clearly suffering from extreme trauma. Fortunately, they had been moved to another apartment in the same building while the cause of the fire was being investigated, avoiding the need to find immediate shelter. The mother asked for our help in purchasing two mattresses for herself and her daughter to use in the empty apartment. I submitted a grant request to our agency for the cost and began working with a furniture store to arrange the purchase and delivery date and time. It's hard to put into words the mixture of trauma and gratitude I saw in the mother's eyes as we were working with her. It feels really good to know our team could be there for her family.